Thanks to our agreement with Dialnet as data providers for the COMPARE project, we are looking into publication patterns in the Humanities, being able to capture journal and book publications at the individual level. As a sneak view of the dataset, we have developed a dashboard that allows users to navigate through the dataset.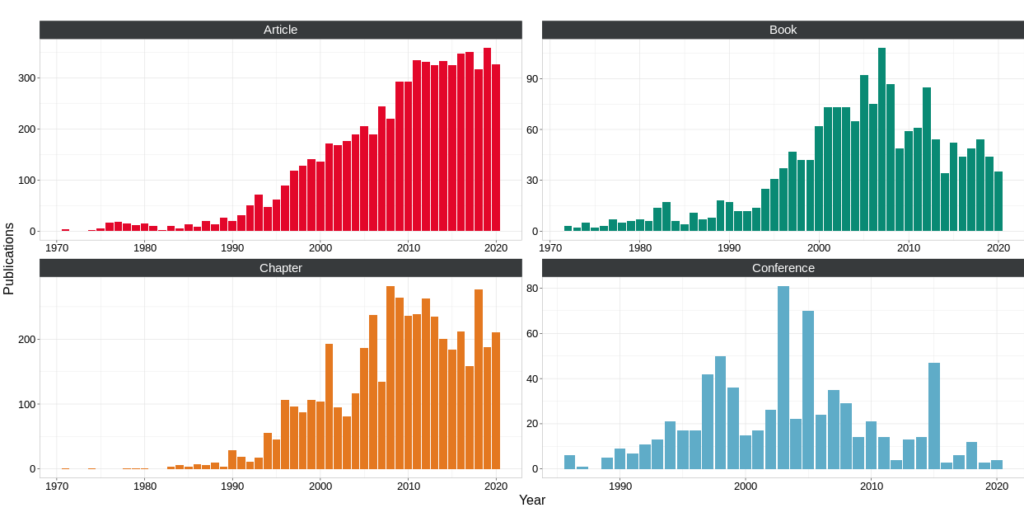 The dashboard shows publication patterns by document type for 13 different disciplines in the Humanities over time. The dashboard allows users to customize the time range, as well as the discipline. Furthermore, it includes a navigation menu in which it is also possible to compare publication trends by discipline or even download the underlying data.
We aim at further exploring this data in the future and provide more insights as to how Dialnet can enhance our understanding on the way in which academic knowledge is produced in these fields.